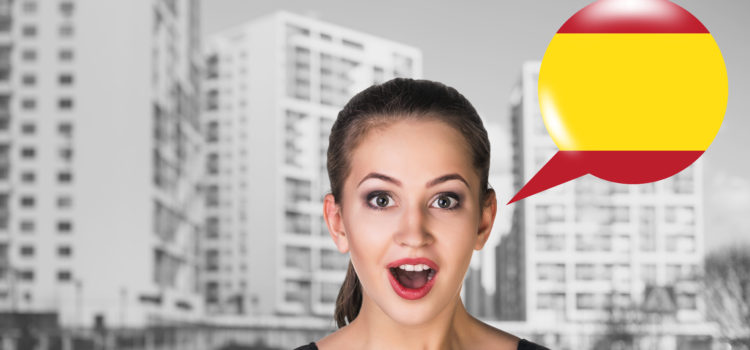 Spanish classes at CCLS Miami
Our Spanish classes in Miami focus on conversation skills in the classroom. An average of six students per group allows for maximum student participation and maximum productivity. CCLS Spanish lessons in Miami feature dialogues which are presented on videos recorded by native speakers of Spanish from various countries in South America and Spain. In this way, students are exposed to a variety of accents, thus facilitating communication with Spanish speakers all over the world.
The exclusive CCLS teaching method together with its qualified and experienced instructors ensures  effective and entertaining learning, as practical day-to-day situations are presented in each class.
If you have studied Spanish before, we offer a free placement test. You can also observe one of our on going Spanish classes before you register.
The complete Spanish program at CCLS Miami consists of three levels of instruction (basic, intermediate and high-intermediate) and seven courses divided into A and B (8 weeks each).
Highlights of our Spanish Course in Miami
Class size: Limited to 10 students.
Conversation- based program
Methodology: Interactive instruction with student-centered focus to optimize outcome.
Oral and written evaluation at the end of each term
Convenient evening schedule
Free placement test
No registration fees
Experienced teachers
Schedule and rates
Each course is completed in 8 weeks and the cost per course is $373.34 with 3 books and sales tax included.
Spanish Level 1A classes will start on September 13. Classes will be on Tuesdays and Thursdays 6:30 to 8:30 pm
Register by August 31 and get $30.00 0ff.
Early registration discount ($30 off)  is valid for new students only when paying for tuition and books ($373.34).
Click here to register on line using our secure form.
Other levels start in August.
Call us at 305-529-2257 or email us at info@cclsmiami.edu for more information on our  private Spanish classes in Miami.
Please click here to receive information and promotions for the upcoming Spanish classes.
Private Spanish lessons are also offered at CCLS Miami or at the student's office. Please click here for information on our Spanish private classes in Miami. Private Spanish lessons are offered at CCLS or at the student's office or home. Private Spanish classes are also offered via Skype.
CCLS has been in business in Miami since 1993 and it is accredited by ACCET (Accrediting Council for Continuing Education and Training) which is recognized by the Department of Education as an accrediting agency for language schools. As an accredited school, the tuition for Spanish classes may be reimbursed by your company Tuition Assistance Program. Please check with your HR department.
Join our Spanish classes now!