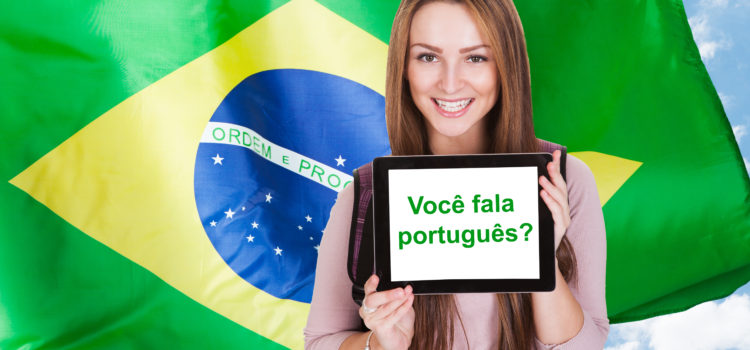 Learn Portuguese in Miami
CCLS offers an effective Portuguese course for those who wish to learn Portuguese from Brazil.
The Portuguese program is designed to enable students to communicate with native speakers of Portuguese when traveling to Brazil or doing business with Brazilians.
Our Portuguese group classes in Miami use dialogues recorded by Brazilians from diverse regions of the country to help students get familiarized with the various regional accents in Brazil. Videos produced exclusively for CCLS' students facilitate the assimilation of vocabulary and colloquial idiomatic expressions in a dynamic and enjoyable way, while presenting important grammatical structures of standard Portuguese. It will be fun to study Portuguese!
CCLS Portuguese course highlights
Seven levels and each level takes 2 months to complete.
Class Schedule of semi intensive Portuguese course in Miami
Classes on Mondays and Wednesdays, from 6:30 p.m. to 8:30 p.m. (Course duration – 8 weeks)
Classes on Tuesdays and Thursdays, from 6:30 p.m. to 8:30 p.m. (Course duration – 8 weeks)
Minimum of 5 and maximum of 10 students per classes
Focus on conversation.
Prices: $374.89 for Level 1. Price includes a book with CD. $308.55 for all other levels.
Free placement test if you already know some Portuguese. Call us at 305-529-2257 to schedule it.
Experienced teachers.
Special offer:
Level 1 starts on January 10, 2018.  Register by December 26 and get $40.00 off (= $334.8

9) for one level = 8 weeks.

Schedule: Mondays and Wednesdays  6:30 to 8:30 pm

We also have other higher levels starting in January.

Cost including 1 book with CD: $374.89. The book is used for 3 levels (24 weeks).

Call 305-529-2257 to request a complimentary class
Class limited to only 10 students. Register now!
Call us at 305-529-2257 or email us at info@cclsmiami.edu to register.
Continental Portuguese (Portuguese as spoken in Portugal) courses can be scheduled as either private or company classes. The private Portuguese lessons and corporate programs have total schedule flexibility and allow for customization of the curriculum to meet your language training needs and goals.
Contact us for pricing information and to find out when the next Portuguese classes will begin. You can also click here to sign up for email updates on the next Portuguese class sessions and special promotions for the Portuguese course.
Learn Portuguese effectively at CCLS!